CERTIFICATIONS
Since its founding, Unite Security and Electrical has earned its reputation through it's commitment to it's customers by delivering outstanding products and services. Unite Security and Electrical's success is grounded on the company's dedication to the success of its clients and its people.
BAFE
BAFE is the independent, third party certification registration organisation for the fire protection industry. We bring the benefits of third party certificated quality fire protection companies to you, the responsible customer.
FIA
The FIA is the largest fire protection trade association in the UK with 650+ members.  FIA are a not-for-profit organisation and a major provider of fire safety training.  Their objective is to promote, improve and perfect fire protection methods, devices, services and apparatus.
SSAIB
SSAIB is a leading certification body for organisations providing security systems and services, fire detection and alarm systems, telecare systems and services, manned services, approved contractors scheme and monitoring services. SSAIB operates in the UK and the Republic of Ireland..

Achilles
Achilles creates and manages a global network of collaborative industry communities, allowing trading partners to share high quality, structured, real-time data.
SELECT
Founded in 1900, SELECT is an independent and autonomous association representing the interests of Members, driving up industry standards, ensuring that work carried out by Member companies is of the highest quality and training the electricians of the future.

PLUMIS
Automist is a sprinkler-alternative for full room active fire protection. It was extensively tested by BRE and is an LABC Registered Solution (EW171) for loft conversions..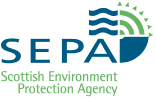 SEPA
We are certificated for Waste Movement through SEPA. This enables us to move Extinguishers and other materials as part of our job.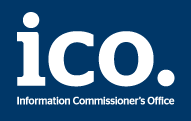 Information Commissioners Office
We are registered with ICO this covers, DPA act, Freedom of Information Act, Privacy & Electronic Communications Regulations plus much more.
ISO 9001:2008
ISO 9001 certification puts us at an immediate advantage by demonstrating that we have world class processes and systems in place.

FSB
The Federation of Small Businesses is the UK's largest campaigning pressure group promoting and protecting the interests of the self-employed and owners of small firms. Formed in 1974, it now has around 200,000 members across 33 regions and 188 branches.

Safe Contractor
Safecontractor was initially developed as a bespoke project for a Property Management client who wished to outsource the annual vetting of contractors on its approved list. Interest shown by other similar clients identified the potential for a standardised system that could be offered to the whole of the company's client base.